At BÉSICS® our sustainability goals go beyond a single certification. We assess each stage of our product's life – from crop source through manufacturing, to your home and beyond. We call this our B6 Standards™, and we invite you to join our journey.
At BÉSICS® our goal is to provide high quality, high performance products from start to finish. For us, this starts with making our products out of sustainably managed renewable resources (plants!). Renewable source materials can regrow in a reasonable timeframe – with sugarcane and vegetables, it's every year, and with trees, a few more. Non-renewable resources (like fossil fuels) are difficult to rebuild. Choosing renewable resources is a more sustainable option in the long term, and reduces the demand on our limited fossil fuel supplies. Equally important to us is that renewable resources are sustainably grown, and managed in ways that support future ecosystem health (we're big fans of biodiversity!). We're also big fans of recycling! Where possible, we try to use recycled content,
HOW WE ASSESS IT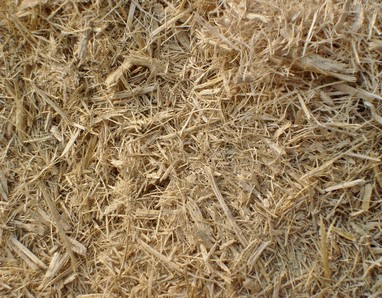 We start by keeping detailed product formulas to set our product's renewable content, and back this up with third party testing to confirm the bio-based (a.k.a. renewable) content..
To vet sustainable resource management for our tree-based products, we look for the work of the Forest Stewardship Council (FSC), Sustainable Forestry Initiative (SFI), and Chain of Custody programs.

Key certification schemes we value to prioritize material sources include:
B2
MANUFACTURING
HEALTH & SAFETY
An important aspect of our quality control and safety assurance is in the manufacture of our products. As we develop every product, we affirm that BÉSICS® processors maintain food-safe requirements from entry to exit. The formal way to do this is through international organizations that provide third party certifications. These unbiased assessments are voluntary for the suppliers, and are a prerequisite for becoming a BÉSICS® product.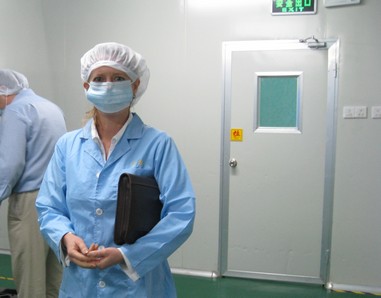 HOW WE ASSESS IT
At BÉSICS® we know that even the biggest brands don't control every day in every factory, so it's critical that we take the time to find quality manufacturing partners. To meet our B2 standard, we look for suppliers who run their operations according to international standards for health and safety for food contact. When partnering with overseas suppliers, we walk the factory floor with our own on-site checklist.

The certifications for safety in manufacture that we look for include:
Exceptional products come from exceptional people, and we put high value on decent, safe, and supportive workplaces both at home and with our suppliers abroad. For our home operations, we actively respect and implement workplace standards set by the Canadian government. For our partner's operations that are further away, we have compiled our own in-house checklist that we apply on site.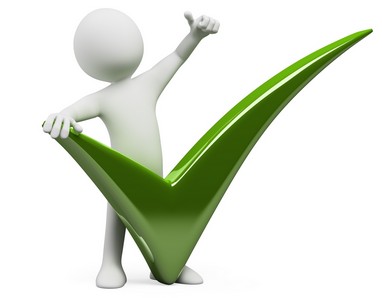 HOW WE ASSESS IT
Before we choose a product we have to visit the facilities that make it with our workplace conditions requirements in hand. The environment we're looking for abroad includes a legal age of workers, no prison or forced labour, fair pay, time off and overtime, and, where appropriate, factory accommodations.

At home, in addition to using Canadian standards for workplace conditions we provide custom flex time for employees, encourage and fund out-of-office training, and foster and support career development in addition to our daily atmosphere with office stretch breaks and employee-chosen snacks.
The products you eat from should be the same high quality as the food you put in them, so our responsibility to you is ensuring every item we sell is fit for your food. To do this, we work with both required and voluntary national regulatory agencies that approve consumer products for food contact. This requires deeply digging into every product formulation and supply chain, so you can be sure our products are safe for you and your family!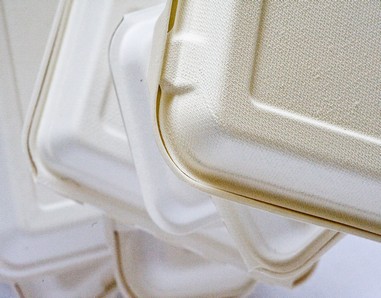 HOW WE ASSESS IT
To get an unbiased assessment of our product safety we turn to national regulatory agencies. Their full complement of scientists that oversee all consumer products entering our market, & their resources help us set product standards.. Supporting this process, our suppliers verify standards through 3rd party testing.

The national regulatory agencies we turn to are:
Since food makes great compost, it makes sense that the products food is served on can also go in the compost! All of our products are either certified compostable, or made from certified compostable materials.

We go beyond certification to field test our BESICS products in real-world facilities. We know acceptance varies by compost facility, so through our sister company BSIbio® we are supporting international research into on-site compostability with local and global partners. Check out our webinar for more information!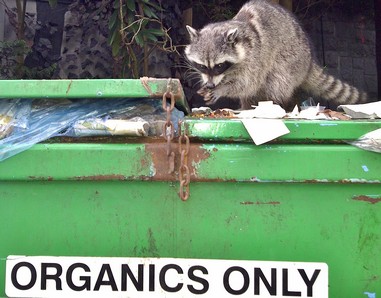 HOW WE ASSESS IT
To become a BÉSICS® compostable product, either the finished product or the materials it is made from must meet the formal international standards for compostability that use third party laboratory testing. Then our team needs to see how our new product works in the real-world waste stream. We do this through the Compostable Field Testing Program (CFTP), in partnership with the US Compost Research & Education Foundation.

The international standards we rely on the most and the certifying bodies that use them include:
A carbon footprint describes the approximate amount of carbon dioxide produced by a person, a product or a company, over a defined process or period of time. Carbon accounting is one metric that's become increasingly important for greenhouse gas reduction. As a company with a global supply chain and reach, we see carbon footprinting and greenhouse gas accounting as one way we measure our progress and impact on our planet.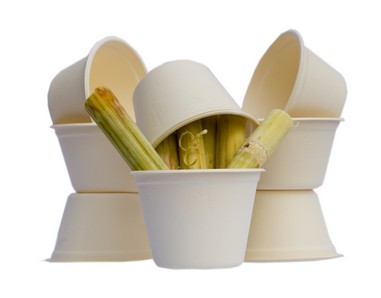 HOW WE ASSESS IT
Our carbon accounting program is a challenging work in progress. In 2016, we conducted a "Scope 1" assessment to established baseline and set reduction targets for our head office operations. That work is ongoing.

As we grow, we plan to conduct further assessments and compile our metrics into biannual reports. Our goal is to calculate our carbon footprint to both ends of our supply chain, for each product.
Certifying Body: An agency that is formally recognized to issue certifications according to international certifying standards.

Certification: A certification is a written document from a certifying body. It testifies that appropriate checks or experiments have been carried out by an unbiased 3rd party to assure that what they certify (a product, company, etc.) meets the appropriate standards.

Standard: A set of guidelines or recommendations for testing methods which can lead to a certification, usually established by a national or international governmental body.

Certification Symbol/Logo: The picture associated with a certification. Every certifying body regulates the placement of their logo so that only products and companies officially certified by them can use it. Learning the logos of certifications you support is the quickest way to decide if a product or company matches the standards you're looking for.
B1
We prioritize plant-based, renewable materials. As we grow, we want all our products meet global standards for sustainable sourcing.
Read more...

B5
From certification to field testing, we work hard to verify that every BÉSICS® product is suitable for composting after use in commercial facilities, where available.
Read more...
B2
MANUFACTURING
HEALTH & SAFETY
BÉSICS® manufacturers must meet international standards for health & safety in operations
Read more...
B6
Calculating your footprint is one way to put a number on your impact on the environment, and we aim to footprint our entire product line.
Read more...

B3
We're on the lookout to ensure conditions of the workplaces where our products travel meet all of our expectations, at home and overseas.
Read more...

B4
It's our responsibility that every BÉSICS® product is fit for you and for your food! Our products satisfy regulatory requirements to ensure food safety.
Read more...