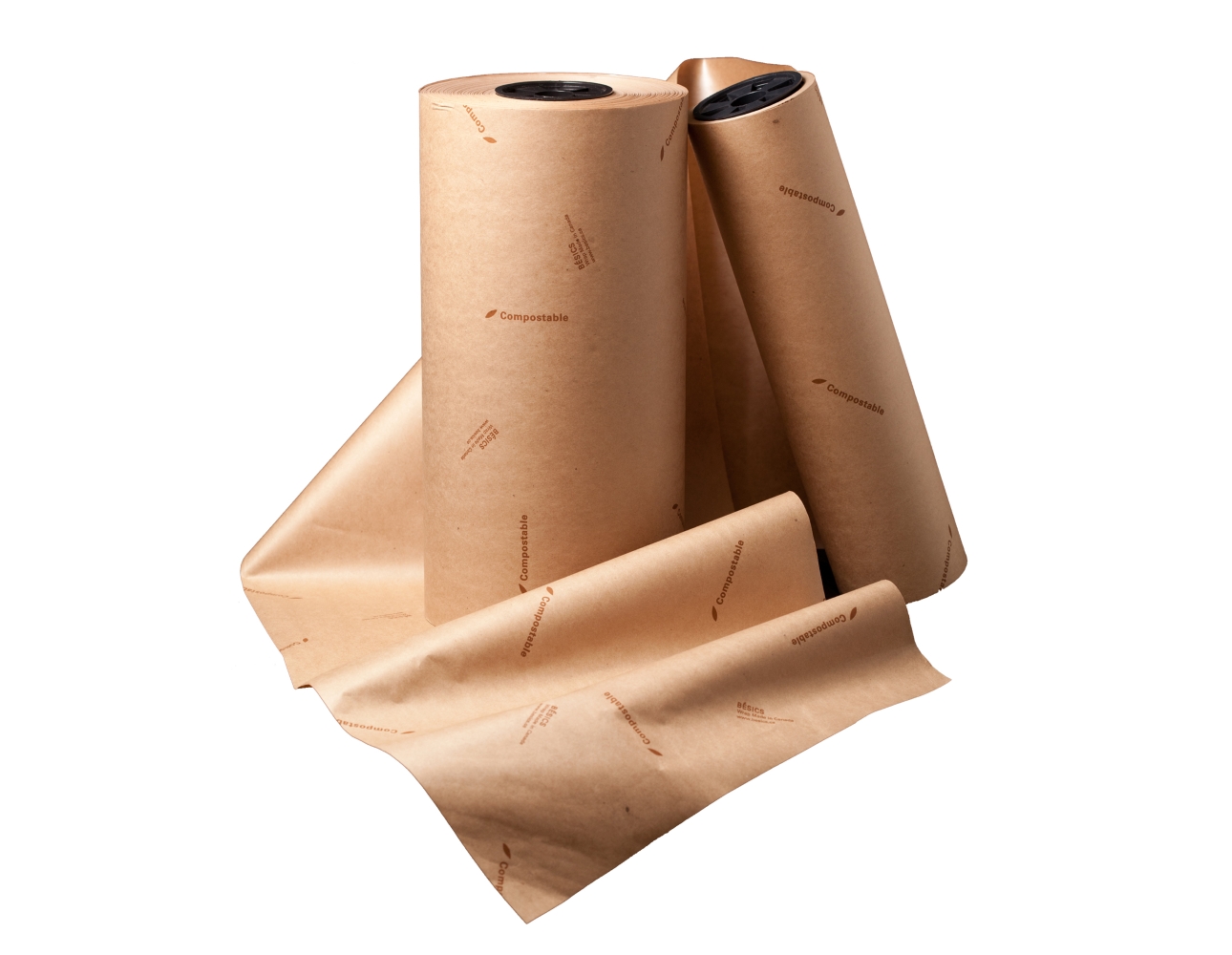 Wrap
15" PLA lined Paper Food Wrap
A high-performance sandwich wrap that you can put in the compost! This product line is under development, so contact us for status and to see what else is available.
Quick facts:
- Sourced from sustainably managed forests
- Usable on fresh, chilled or frozen foods (do not exceed 62°C/145°F) - Not for use in the oven
- Compost: recommended commercial
More Info...
Quantity Per Pack:

CERTIFICATION FACTS
per plate
MATERIAL SOURCE ... Tree & Corn

Sustainable Forestry............ Yes
Biobased content ............. 98%

MANUFACTURING .......... Yes
WORKPLACE STANDARDS ... Yes
PRODUCT SAFETY ... Yes
COMPOSTABILITY

Ingredients Certified ........ 100%
Product Certified ............... Yes

CARBON FOOTPRINT
In Development (Stay Tuned)