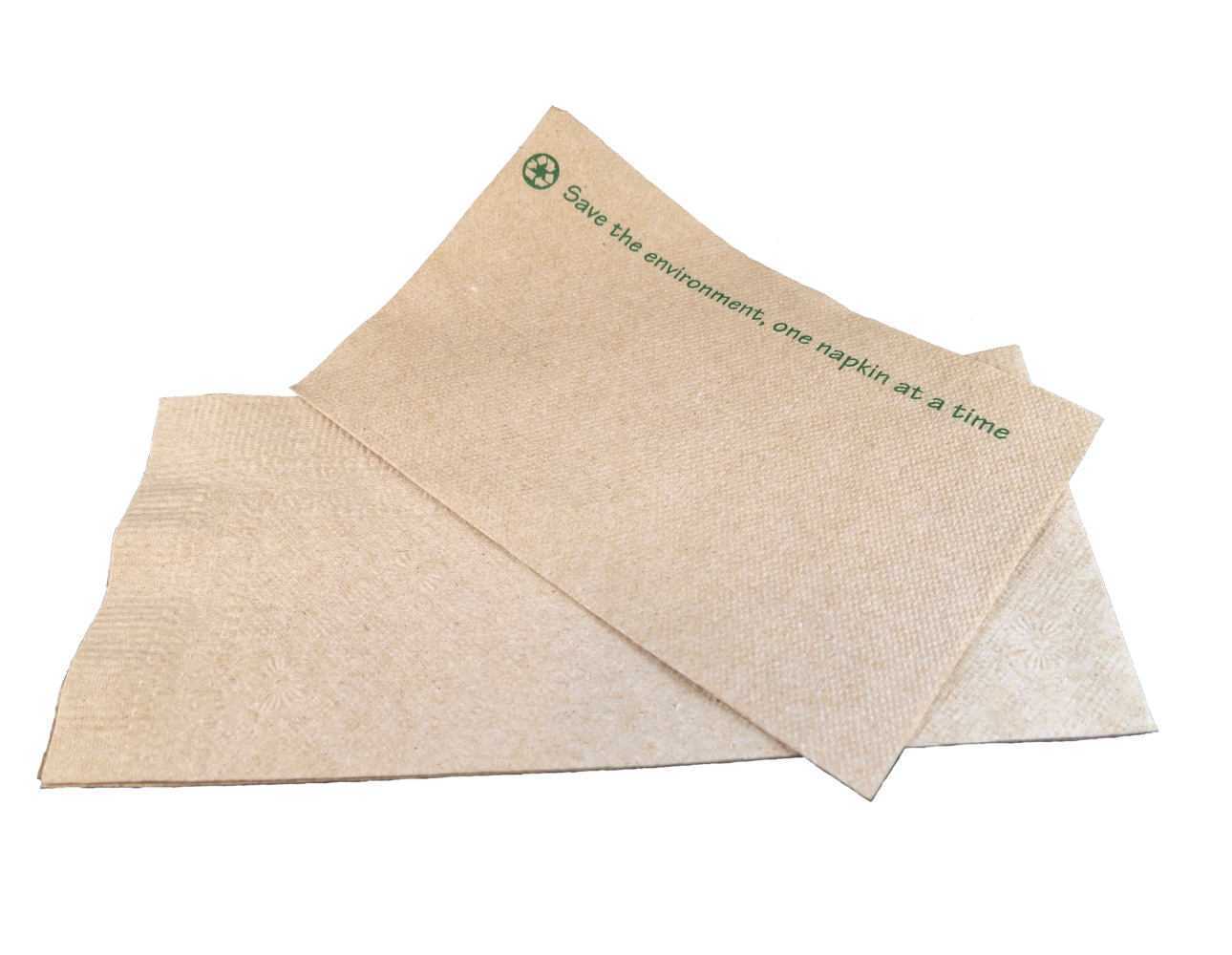 Napkins
¼ fold 2 ply napkin
Our napkins are made of 100% recycled fibre with 20% post-consumer. This product line is under design & development – contact us for status and to check out what else we have available!
Quick info:
- Made from recycled fibres
- Virgin material is sourced from sustainably managed forests
- Compost: backyard and commercial facilities
More Info...
Quantity Per Pack:

CERTIFICATION FACTS
per plate
MATERIAL SOURCE ... Tree fibre

Non-GMO ........................... Yes
Biobased content ............. 98%

MANUFACTURING .......... Yes
WORKPLACE STANDARDS ... Yes
PRODUCT SAFETY

FDA .............. Yes
Letter of No Objection ... Yes

COMPOSTABILITY .......... Yes

Product Certified ............... Yes

CARBON FOOTPRINT
NULL