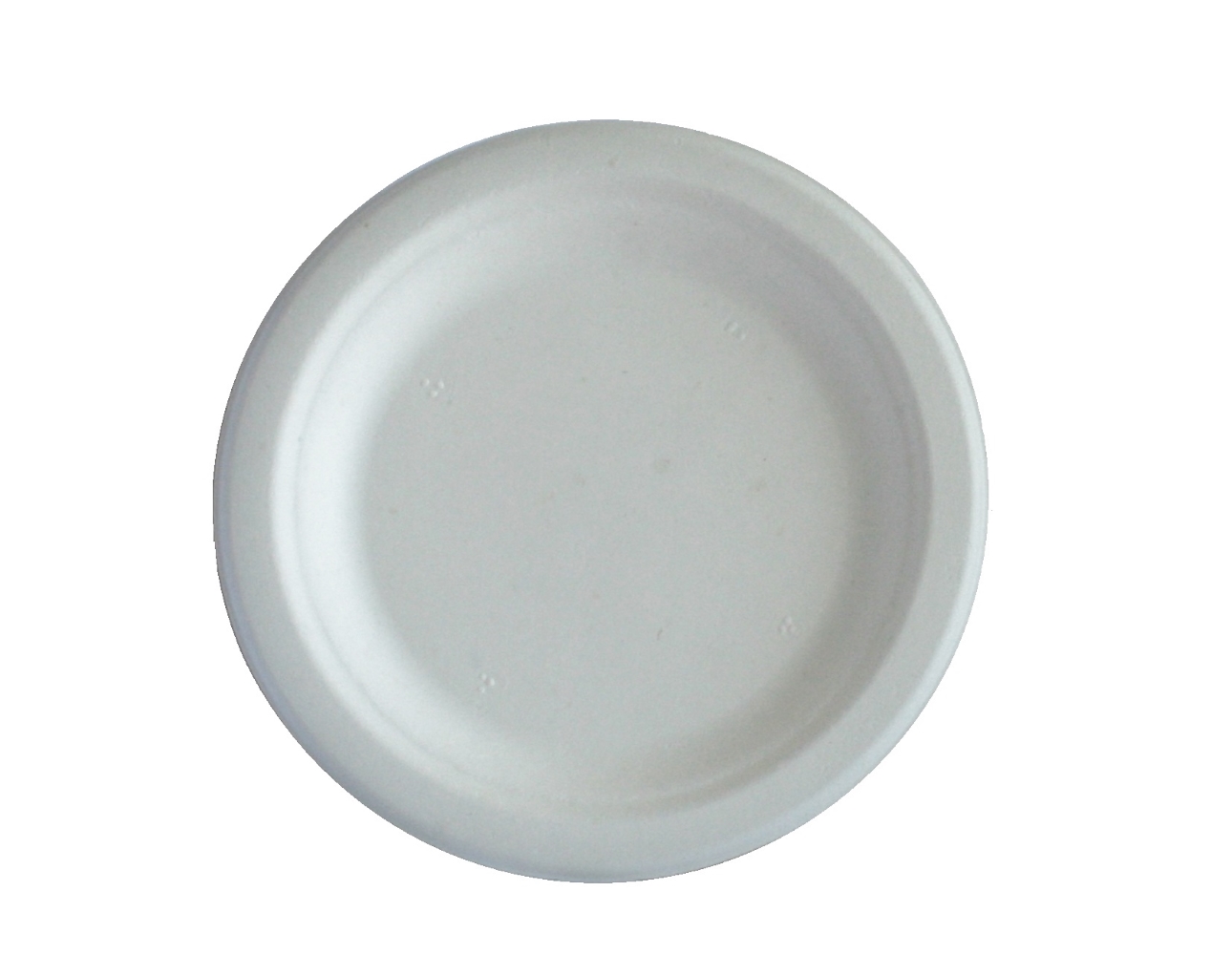 Small Fibreware Plate
7" Plate
Our Fibreware plates are made from bagasse – sugarcane fibre left after you refine the plant for cane sugar! By using an agricultural to make a compostable product, we reduce waste at the beginning and the end of our Fibreware products.
Quick info:
- Made from renewable resources
- Perfect for hot and cold meals
- Certified compostable
- Freezer friendly
- Compost: backyard and commercial facilities
More Info...
Quantity Per Pack: 24

CERTIFICATION FACTS
per plate
MATERIAL SOURCE ... Sugarcane

Non-GMO ........................... Yes
Tree Free .......................... Yes
Biobased content ............. 95%

MANUFACTURING .......... 2
WORKPLACE STANDARDS ... Yes
PRODUCT SAFETY

Letter of No Objection ... Pending

COMPOSTABILITY .......... Yes

Ingredients Certified ........ 95%
Product Certified ............... Yes

CARBON FOOTPRINT
In Development (Stay Tuned)